prices have already increased in the US. I am surprised that more retailers and etailers here in canada haven't raised their prices yet. It was expected to happen in the 3rd quarter (sept1)
JJB has had to raise their prices of products overall this month. It is the first price raise in the 6 years JJB has been in business. Up until now, they have swallowed all the issues with the economy and continued to offer JJB products to the consumer at a consistently low price.
They can't continue to do that without making drastic holes in their overall profit margin. I think it was wonderful for them to hold out against the market for as long as they did, but ultimately, everyone eventually has to raise prices.
I personally don't think they raised them by that much. Yes, its more than we are used to paying, but we all adjust. From gas prices to food prices to clothing prices to tax hikes and utility costs going up. It's the way it is. And they have really done us a service by not increasing the prices more than they did.
_________________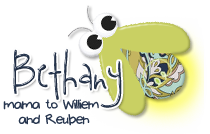 mama, wife, nurse and lactation counsellor
Feedback