Re: pic request - Slate or Timber BeHip
Actually, this is the Hip from the PLC Borrowing Collection, here for me to try out for just one more day. It's really cool and the Timber is so lightweight! Love how it stays on my shoulder too.
Packed up photos:
on the stroller (using strap)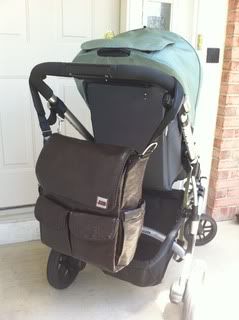 on the stroller (using clips)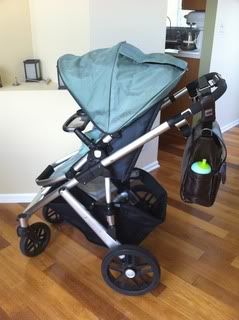 on the stroller (closeup)
on the stroller (back view)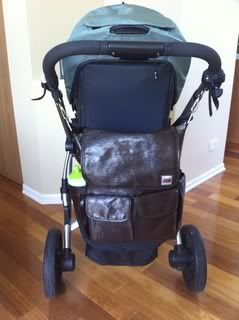 lounging on the couch
with 2 Tommy Tippie sippies
left pocket (holding checkbook and pen)
right pocket (holding boogie wipe packet, batteries, etc. - lots of room for small misc stuff)
soft pocket (phone would go here)
inside (Be Mine, Quick, large set, small set, formula container, snack trap, brown shorts, bottle of water)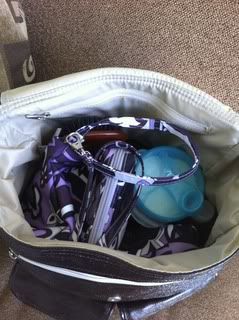 all the stuff inside (sorry, had problems downsizing this photo so left it full size)
- 1st inside mesh pocket: hair brush, Aquaphor, sunscreen, scrunchie
- 2nd inside mesh pocket: empty (would put my Be Rich there if I could find it
)
- inside zipper pocket: empty (checkbook and pen did fit)
- inside large set: 2 tops, 1 pr shorts, socks
- inside quick: 4 diapers, hard wipes case, light CP, tube butt paste
- inside small set: contact lens case, small bottle solution
Also, there was room to stuff in other items like a small blanket, pajama's, another set piece, etc. If I packed it with the Quick and set laying down there's even more room. Love the Hip!!