Packabe Packed! and my little stash.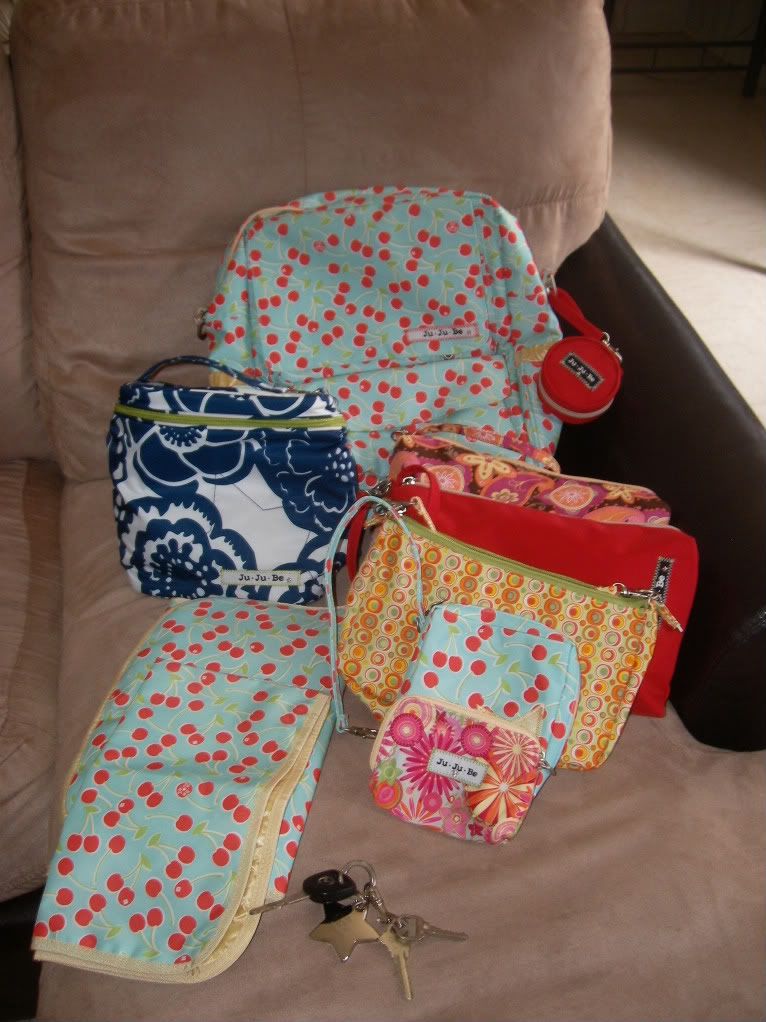 My little stash
My favorite: Be mine!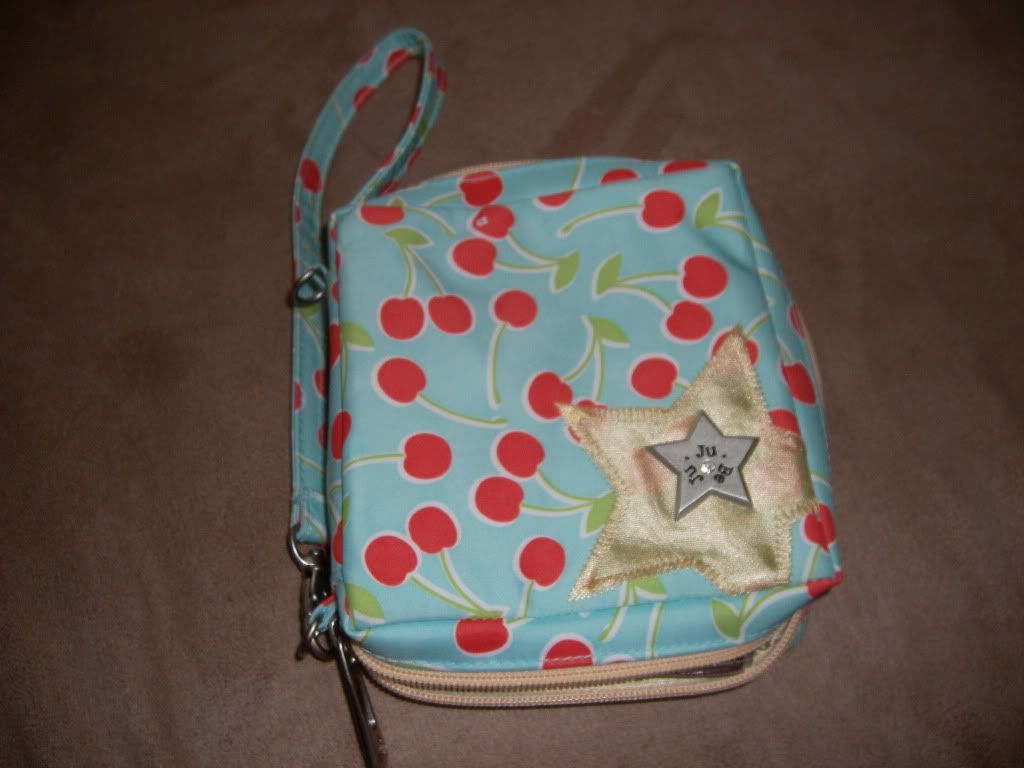 Holds all of my ID's, cards, chapstick and my cell phone.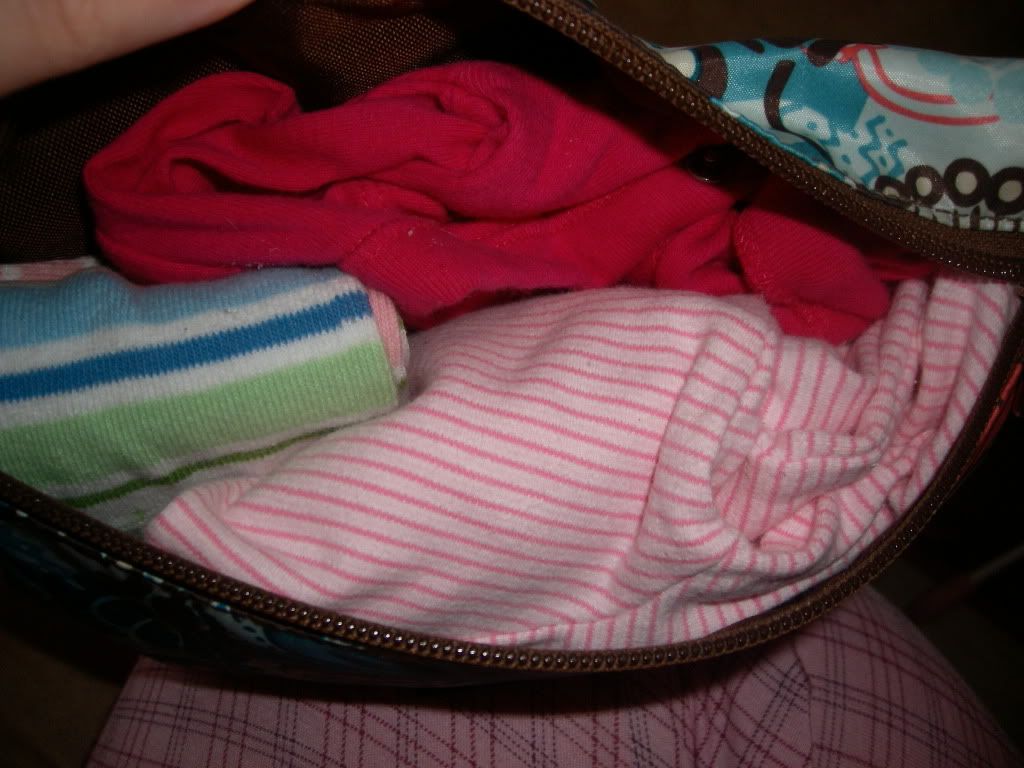 Not a ju ju be brand, but this bag holds all of Eva's extra clothes.
Top pouch: keys, smokes, cell phone.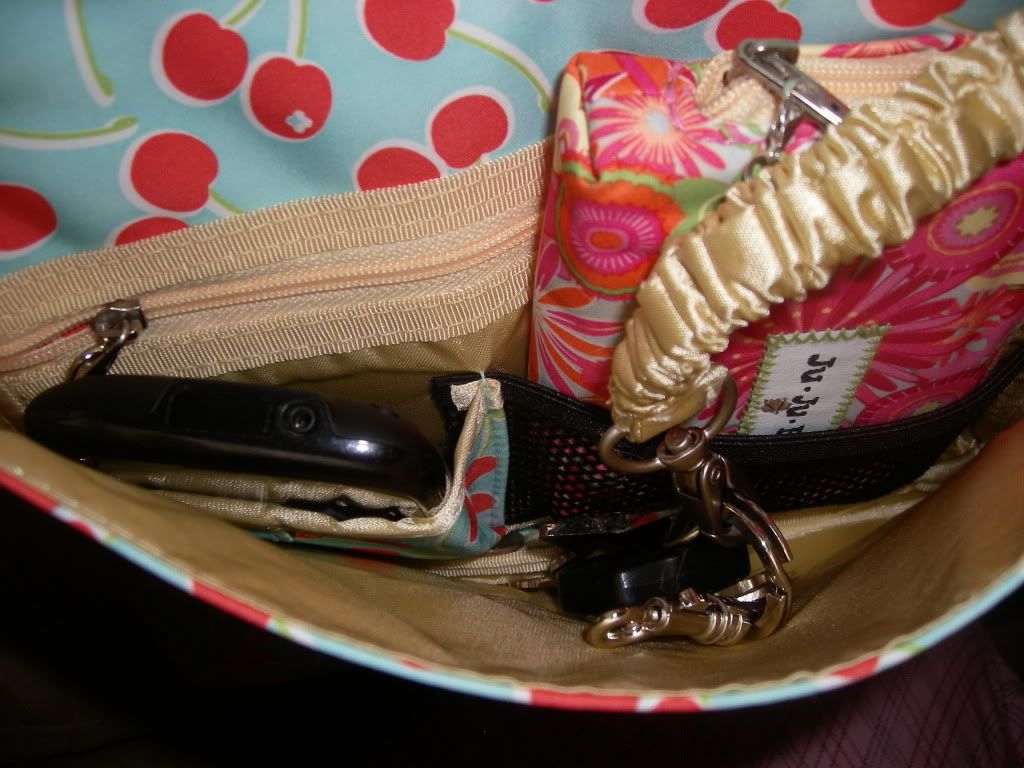 Bottom pouch: Burp rag and hand sanitizer.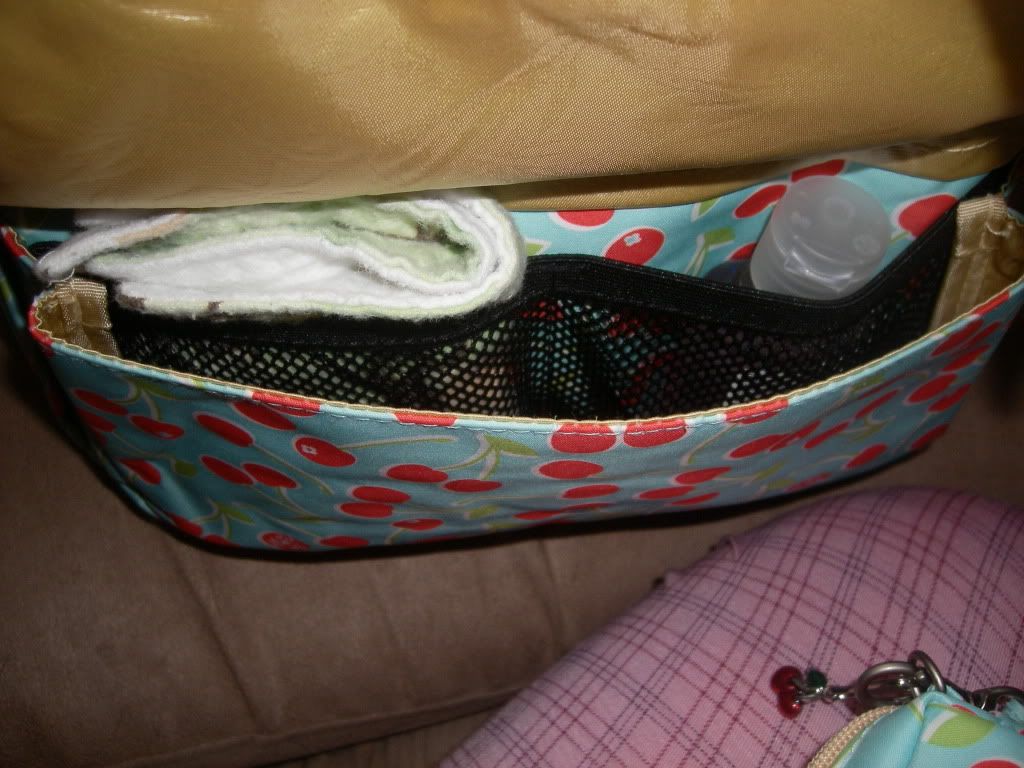 Sangria Be quick: formula dispenser, lovie, gas drops, tylenol, saline, nose sucker, neosporin, boogie wipes and wet bag.
Zany Zinnias coin pouch: cigarettes and lighter. (I know, smoking is baaaad!)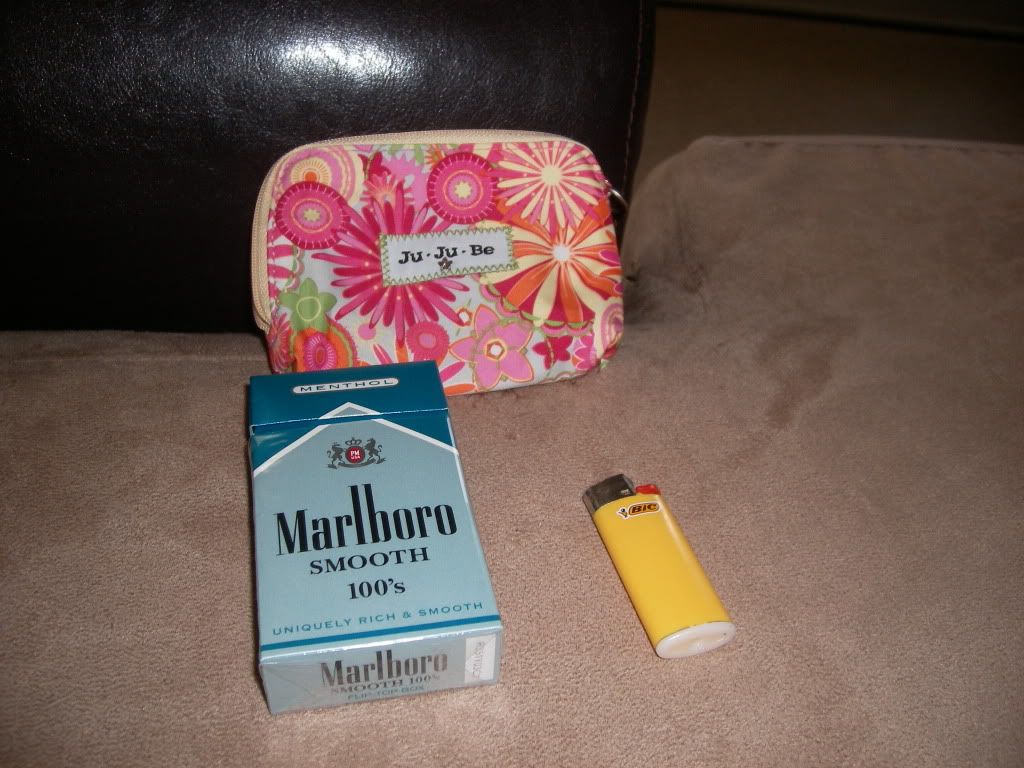 Cinnamon quick: 3 disposables, 2 bumgenius small AIOs, wipes, be light changing pad,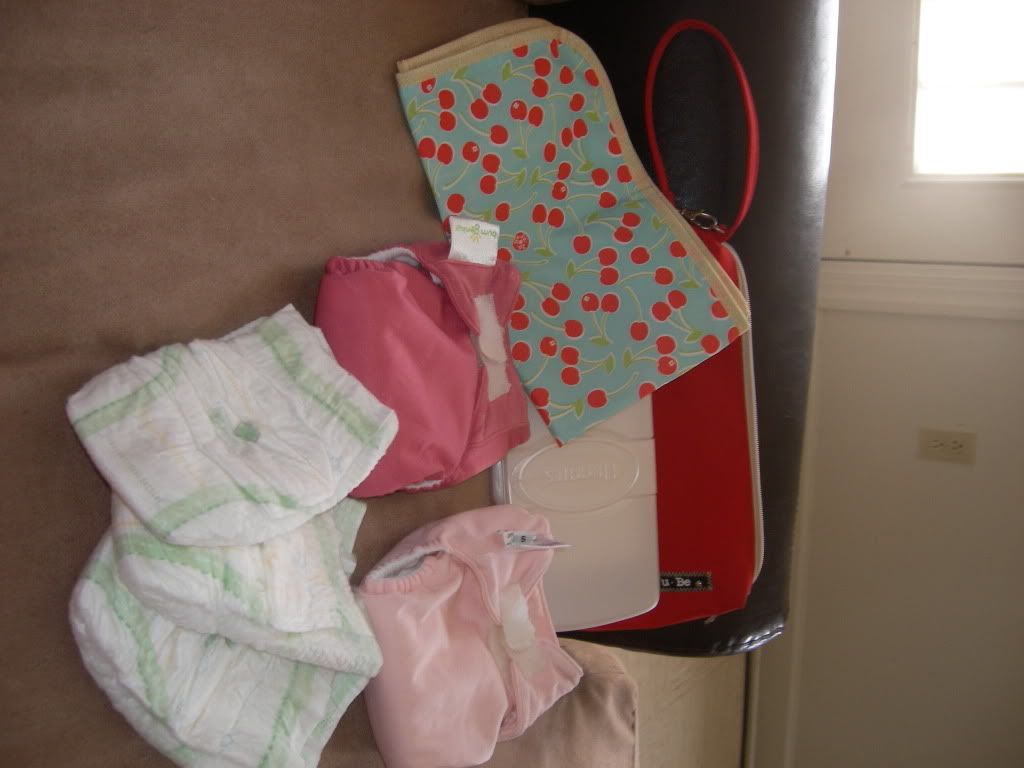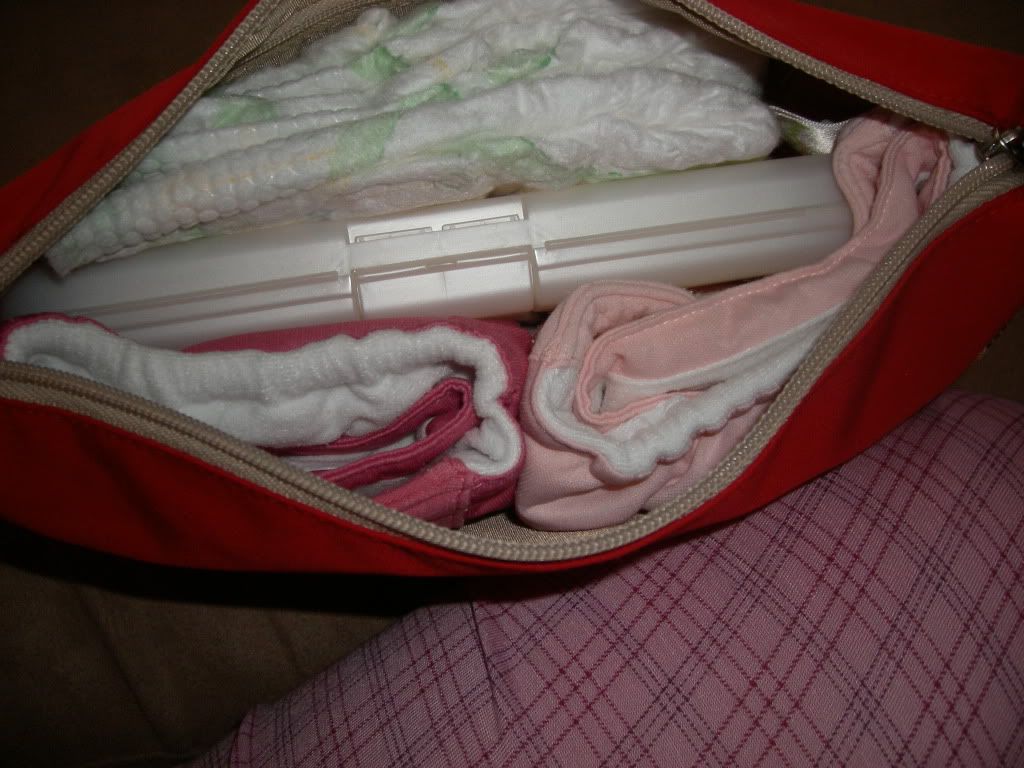 All packed inside: Fleece blanket rolled up and in pocket. Wet bag folded into a pocket for easy access. Sometimes I have an extra, empty bottle where the wet bag is.
Sometimes packed in the PB, my Mama bag, a Citrus Large set. Holds my notebook, smokes, Be mine and keys.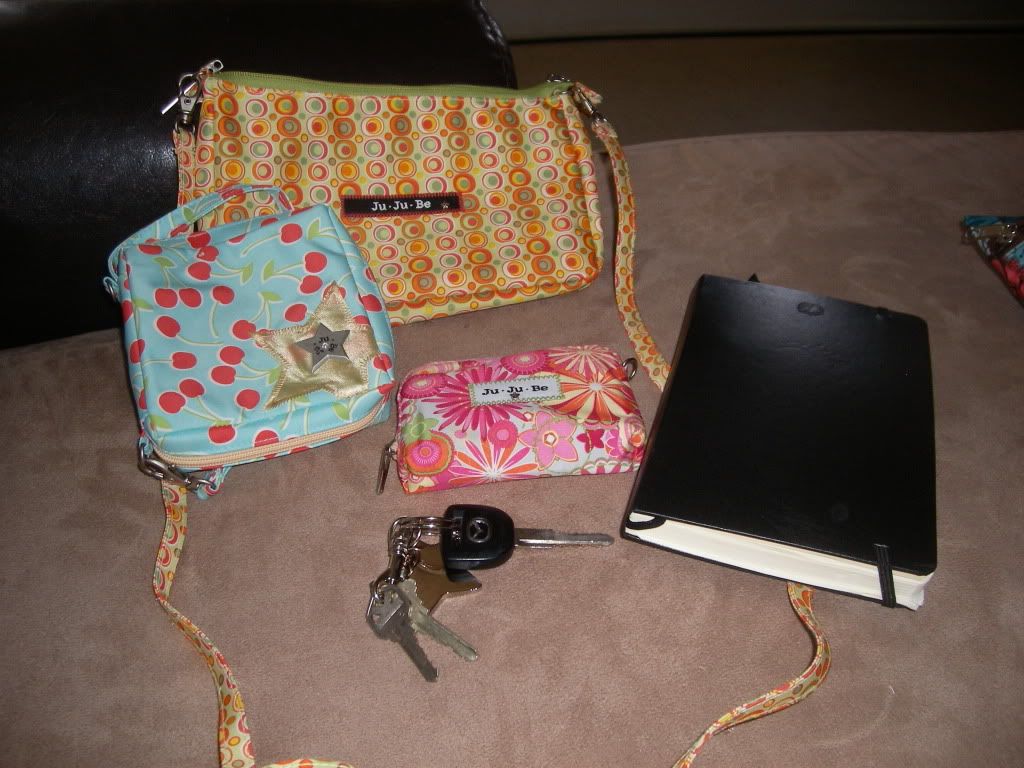 All zipped up!